01 Dec 2015
On Tuesday 24 November, 109 Fairfield West Students embarked on a journey to meet other creators to design, build and invent using cardboard only. Students from 5/6C, 6H, 3/4VP and 4A participated in a Cardboard Challenge event at McCallums Hill Public School with over 450 students from many other schools.
Students from Scarborough PS, McCallums Hill PS, Lakemba PS, Otford PS, Victoria Avenue PS, Belmore South PS and East Lakes PS also attended. The atmosphere was filled with creativity, collaboration, networking and excitement. Fun was had by all.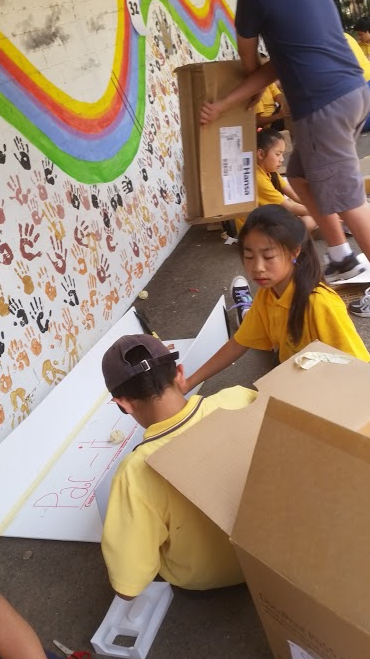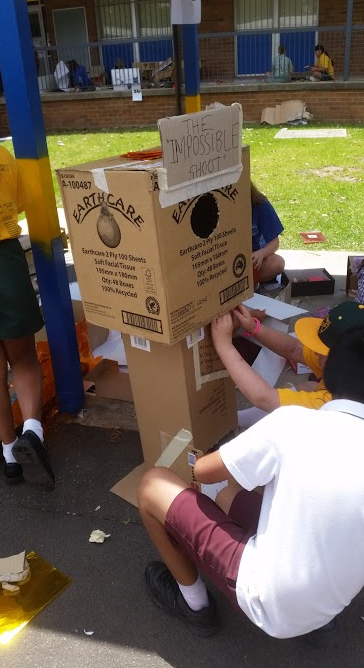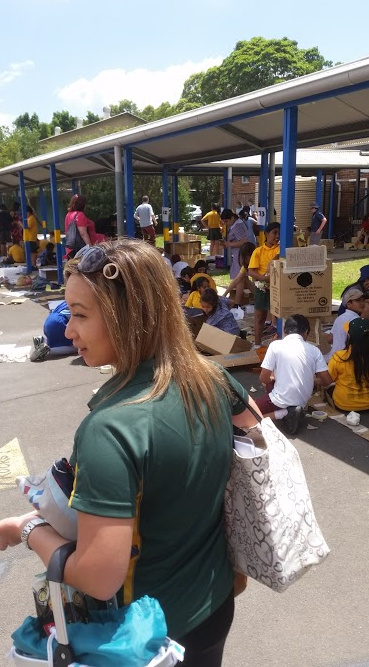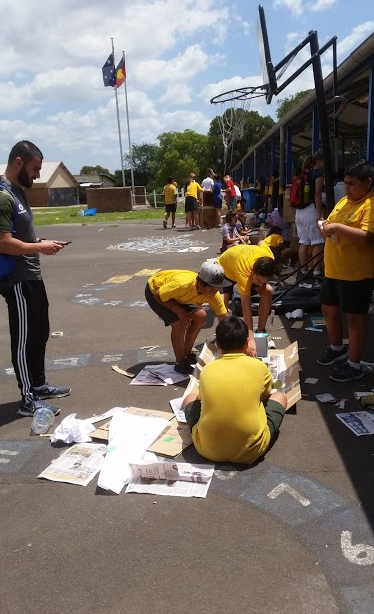 Students all engaged in a creative session on the day to build creations out of cardboard, inspired by Caine's Arcade https://www.youtube.com/watch?v=faIFNkdq96U. The students have been involved in problem solving, designing and building inspired by the professional learning engaged by staff looking at how to develop and build 21st Century learners. They were supported on the day by volunteer education students from the University of Sydney.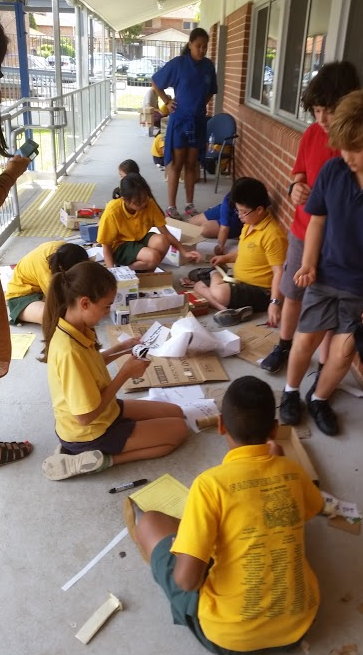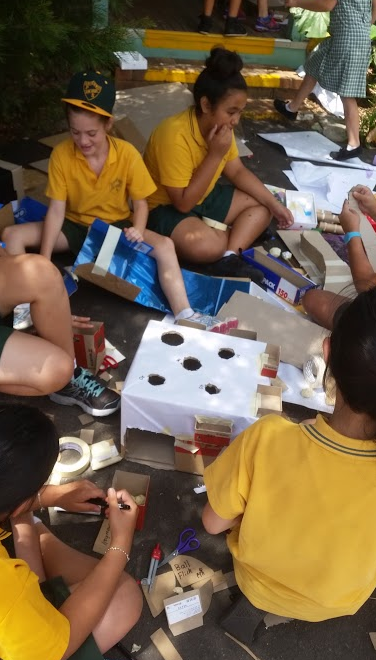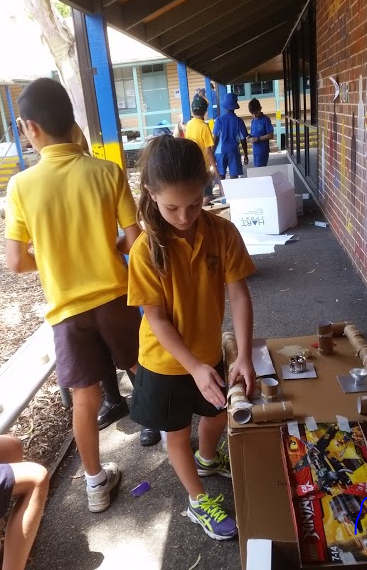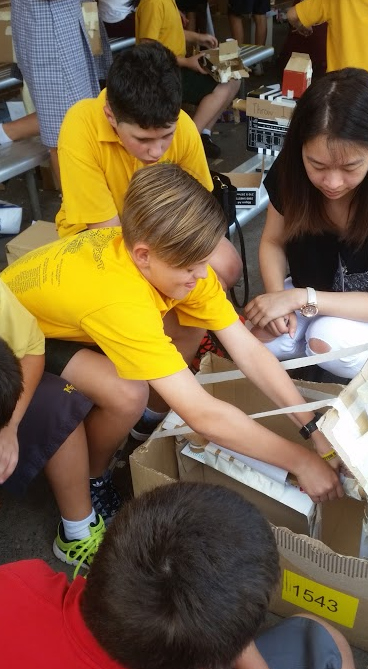 This excursion incorporates learning across Science, Mathematics and Technology.
Our staff also engaged in professional learning from Dr Jane Hunter who is a
researcher based at the University of Western Sydney and the author of High Possibility Classrooms. You can find out more about Dr Jane Hunter here http://www.highpossibilityclassrooms.com/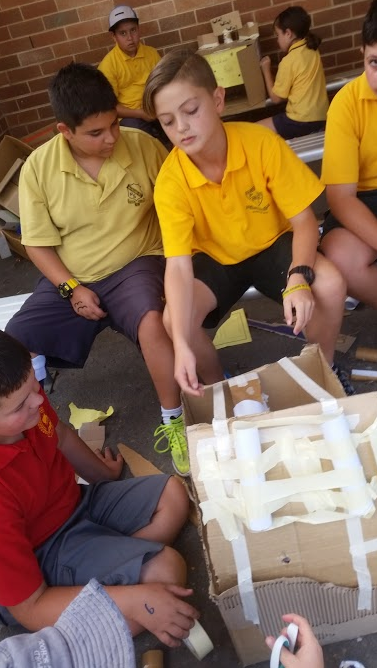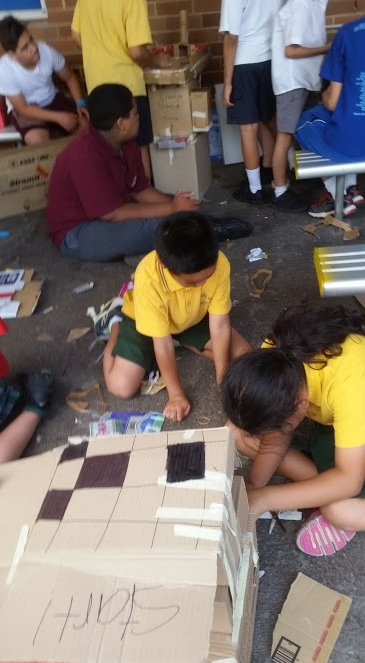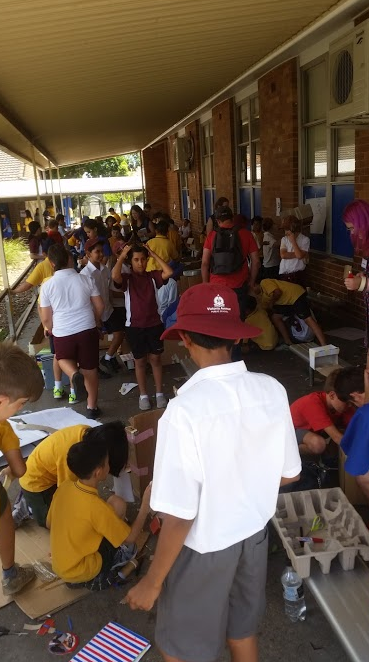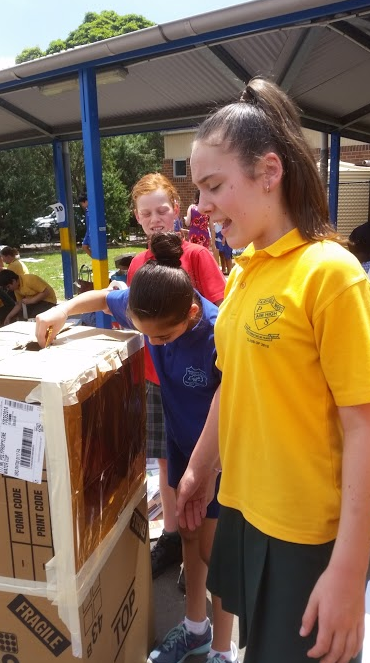 The twitter hashtags for the day were #kidsmeet2015 #cardboardchallenge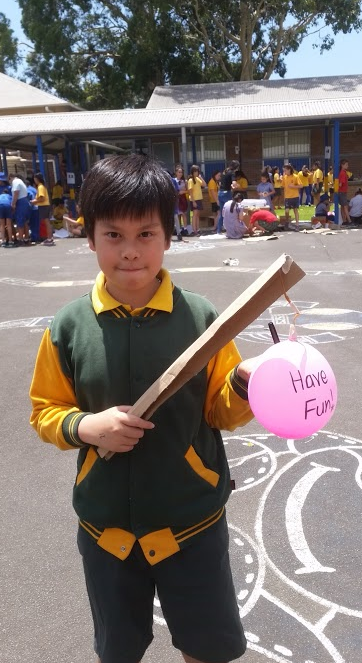 Special thanks to Mr Hormis and Ms Cheah who organised the event as well as Ms Perkins and Ms Amiri who formed the team of teachers that undertook the professional learning and teaching of this project.