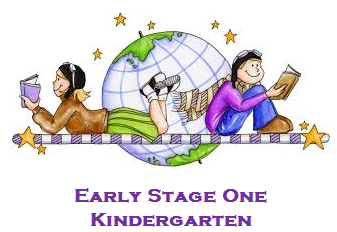 Our  Assistant Principal is Ms Turnbull.
Early Stage One English as an Additional Language or Dialect (EALD) Teachers include
Ms Fairs
Early Stage One teachers include:

KL - Ms Linnegar
KN - Ms Obeid
KO – Ms Oshana
KT – Ms Thai
KR - Ms Rouel
Class Requirements:

A box of tissues for class use
Paint shirt (clearly labelled)
Container of hand soap
A school hat
Library bag ($5.00 at the canteen)
Key Learning Areas (KLAs)include:
English:
Reading
Writing
Speaking & Listening
Mathematics:
Number
Patterns and Algebra
Data
Measurement
Space & Geometry
Problem Solving - Working Mathematically
Creative Arts includes:

Dance
Visual Arts
Music
Drama
Personal Development, Health and Physical Education (PDHPE):
Fundamental Movement Skills (FMS) we will be focusing on include:
Balancing
Sprint running
Vertical jumping
Catching
Early Stage One Fitness
Early Stage One enjoy participating in various games which promote sharing, turn taking and following rules. Early Stage One will focus on co-ordination and movement skills to enhance fitness skills.
Early Stage One Sport
Early Stage One have sport on Fridays from 12:50pm to 1:30pm.
Reading/ Notes Folders
 Students need to bring their 'Reading' folders to school every day and should practise their reading every night.
Notes received in 'Notes' folder need to be removed and the folder must be returned to school on the following day.
Homework
Homework is due every Friday. Early Stage One students need to glue their sheets into a scrap book. They also need to bring their Camera word/ Sound book with their homework.
Camera Word/ Sound Book
Each night students should practise their camera words and sounds at home. A record of this can be kept in the Camera/Word sound book by ticking off which sounds and words the students can confidently identify and state.